Neiksans Rallysport is one of the most professional motorsports teams in Latvia, working with customers from Europe and Russia. Experience gained over the years helps Neiksans Rallysport offer services meeting any requirements that might arise – race car building, preparation for events, repairs, servicing during events, as well as driver coaching and preparation for various levels of rally, rally raid, rallycross and touring car racing. Are you ready to drive better!
A short look into the 40 year long history of Neiksans Rallysport!
We are more than happy to tell you about the four aspects that formed Neiksans Rallysport!
THE CAREER OF PĒTERIS NEIKŠĀNS
It all began in 1973 in Bauska, where the sixteen year old Pēteris found a new passion in motocross.
A few years later, he received a prestigious award – USSR master of sports in motocross.
In the following years, Pēteris switched to motorbike racing on asphalt.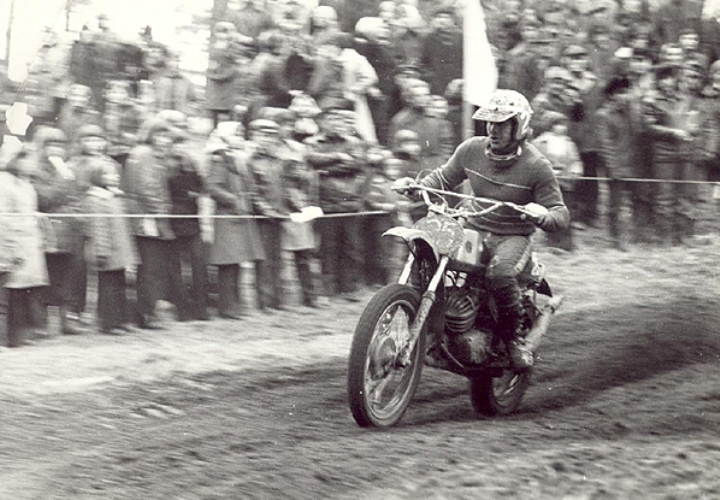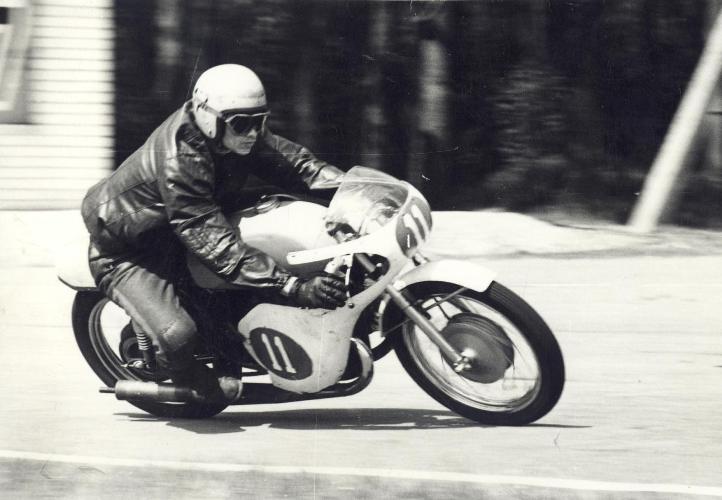 Due to a back injury, the young racer had to end his motorbike career. However, the retirement from racing was just temporary, and he soon returned – now racing on four wheels.

Even though racing was an important part of daily life, motorsports didn't interfere with family life, and his first son – Māris – was born.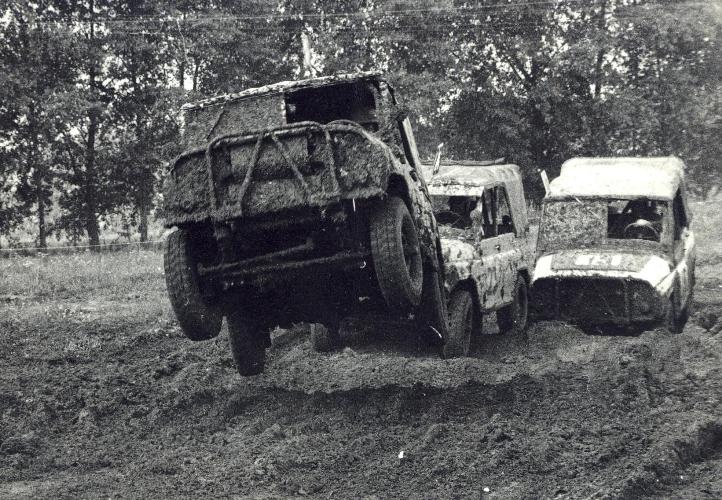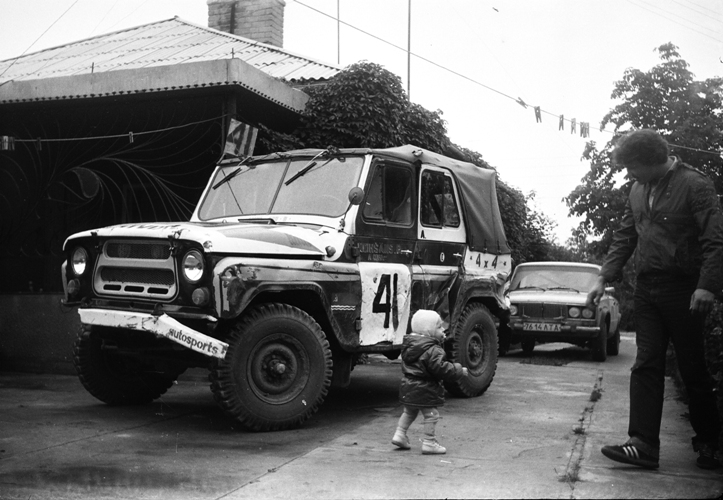 After racing with UAZ cars in autocross, Pēteris switched to VAZ and changed his discipline to rally.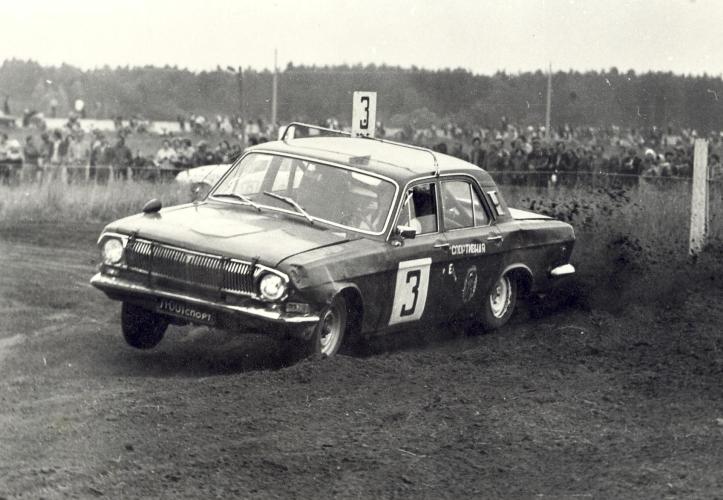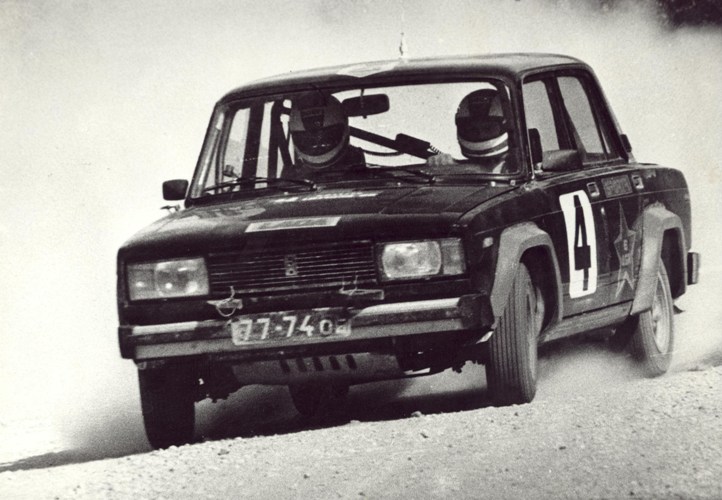 The high point of Pēteris' car racing career was in autocross, with his first start in the FIA European Autocross Championship.
This Aleko 4×4 was built in Neikšāns garage, and was the only such car in USSR.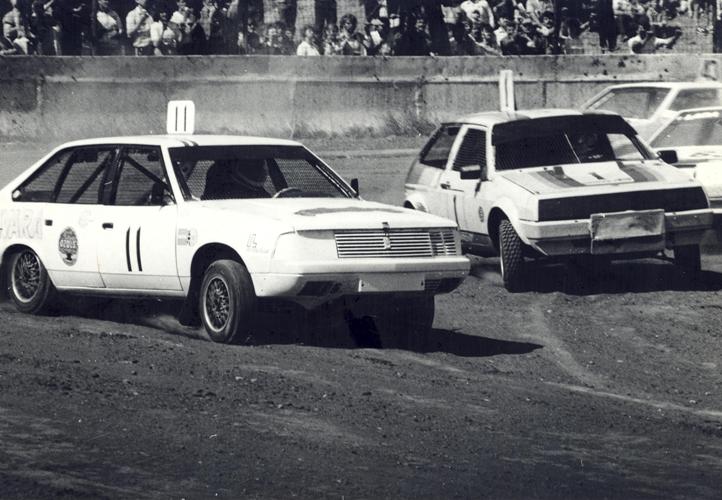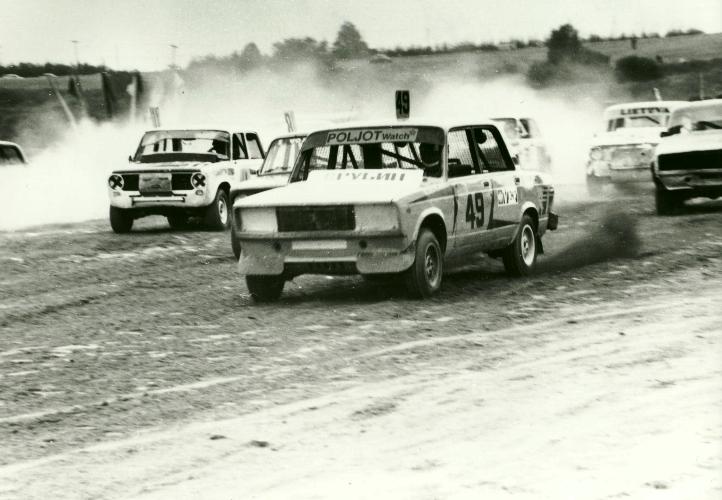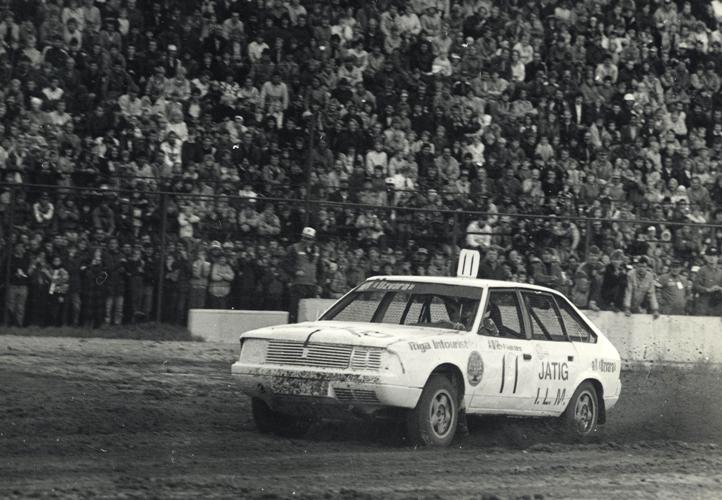 In 1990, in front of thousands of local fans, Pēteris finished second in the Latvian round of FIA European Autocross Championship. Pēteris was the first Latvian driver to finish on the podium in a European championship event. The 1990 season concluded with Pēteris in fourth place in the championship!

The last autocross event for Pēteris was in 1992. Even though his racing career was finished, five years later he returned to racing in a new position – as the coach and team manager for his sons.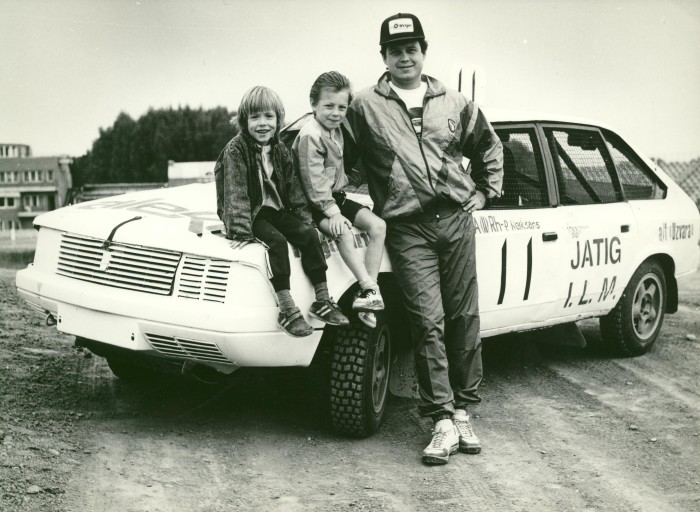 THE FIRST YEARS OF NEIKŠĀNS BROTHERS
Cars have always been an important part of the brothers' lives. And it wasn't important what kind of car it was, as long as you could race it!
#77 Māris Neikšāns – Latvian champion in karting.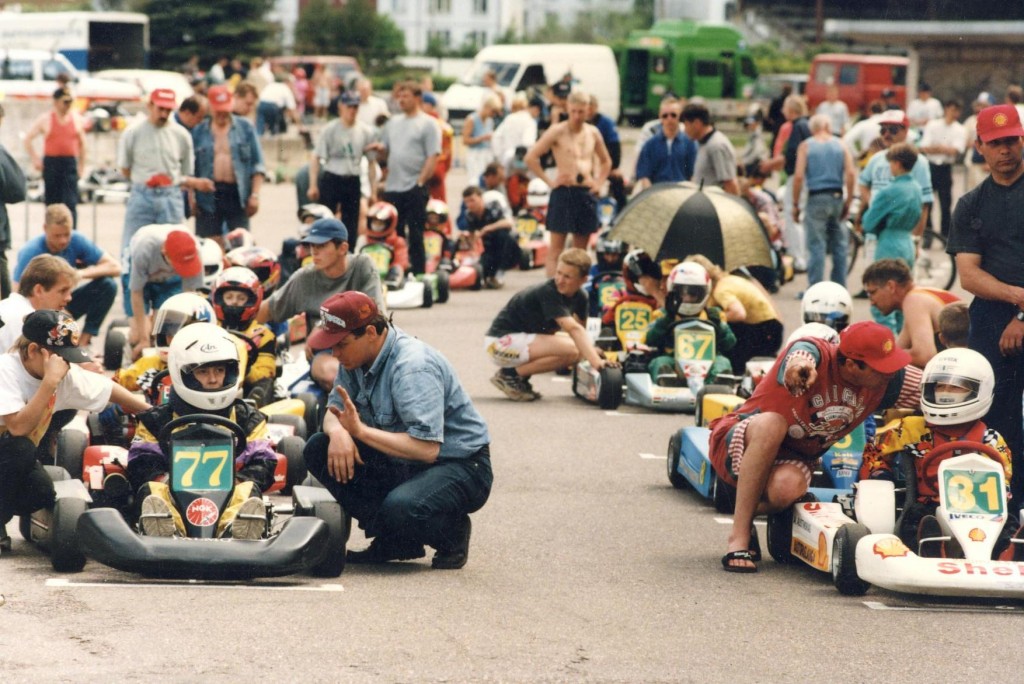 AUTOCROSS AND DEVELOPMENT
Having spent just one year in karting, the brothers decided to take a step forward and move to racing cars, beginning their autocross and rallycross driving careers. Māris' first car was a VAZ 2108 built by Pēteris.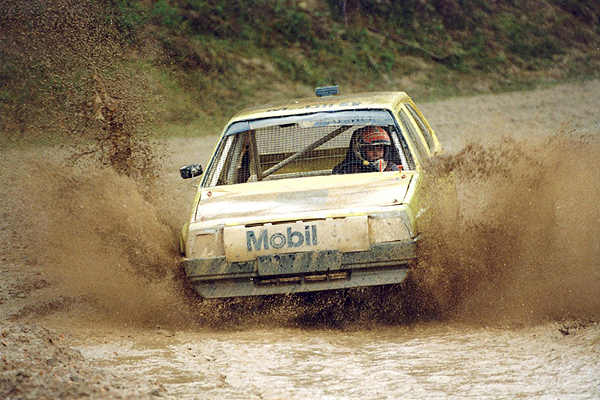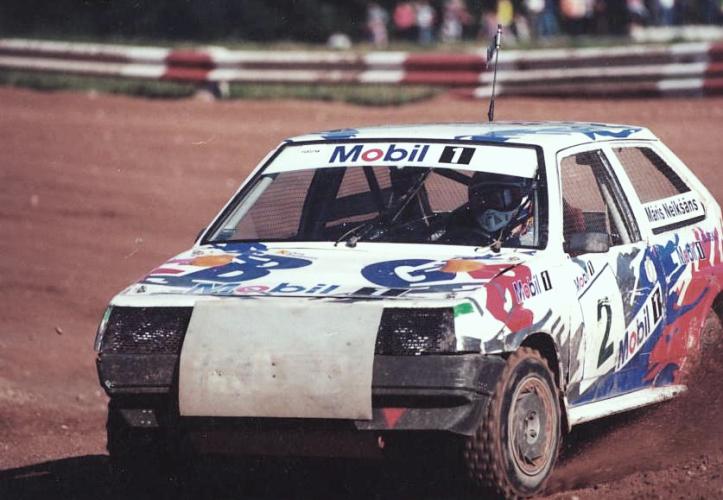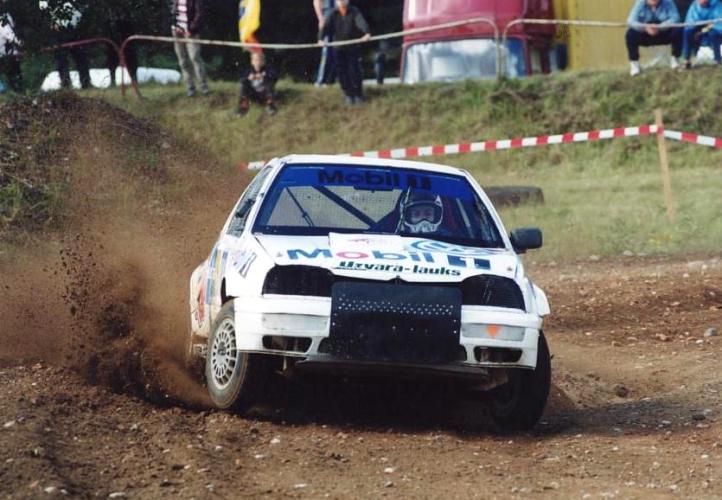 In 2001, racing a self-built VW Golf 3 in the most prestigious class, Māris Neikšāns managed to win two Latvian champions titles – in both autocross and rallycross!
2002 was the year Māris debuted in touring car racing, and it was a great debut – he won on the first shot!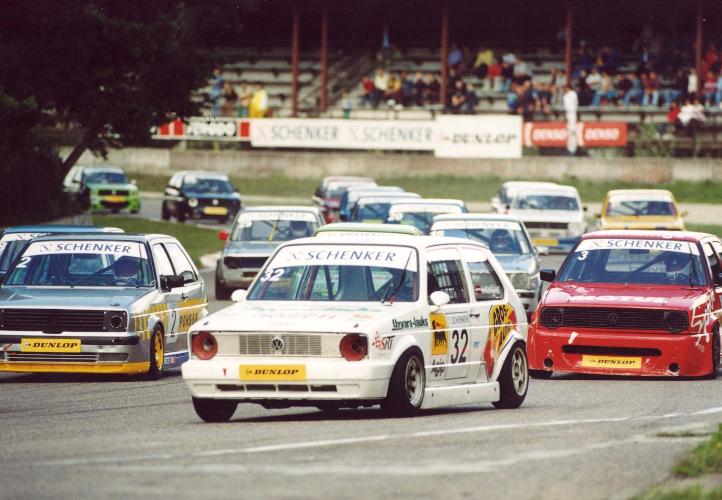 RALLY
After a few rallysprint events with a Lada Samara, the Neikšāns family understood that rally is the best way to keep developing. Māris Neikšāns took part in all the Latvian Rally Championship events in 2003, and became Latvian champion in 1600 FWD class.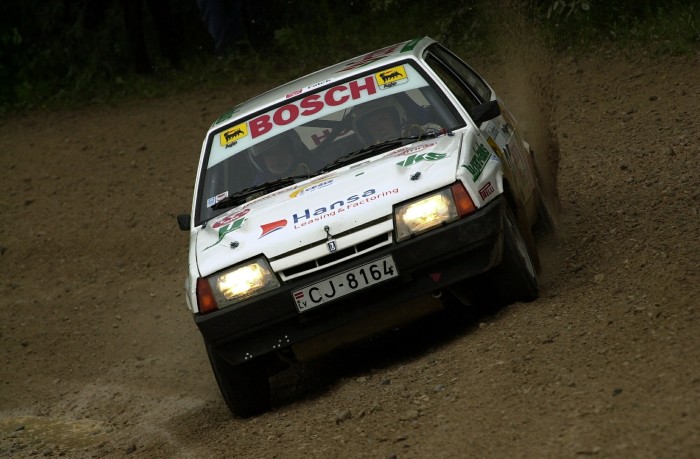 With the support of Latvijas Mobilais Telefons, the LMT Rally Team was created in 2004. In its first year, Māris Neikšāns / Edgars Utāns raced a car not previously seen on Latvian rally stages – a Super 1600 class Ford Puma.
2004 also brought a new challenge to Māris – this was the first time taking part in a FIA World Rally Championship (WRC) event in Finland!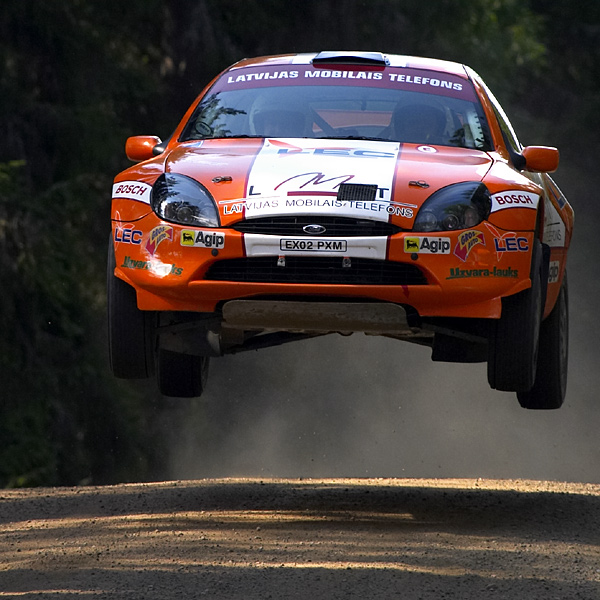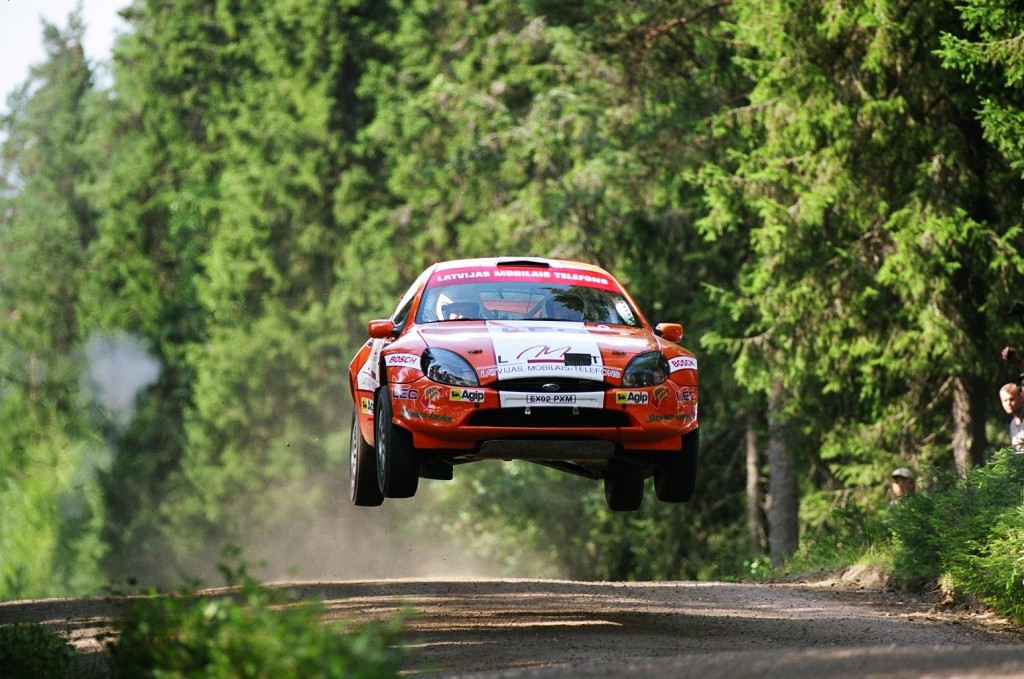 Starting with 2005, Māris competed with an all-wheel drive car – beginning with a Mitsubishi Lancer Evolution VI.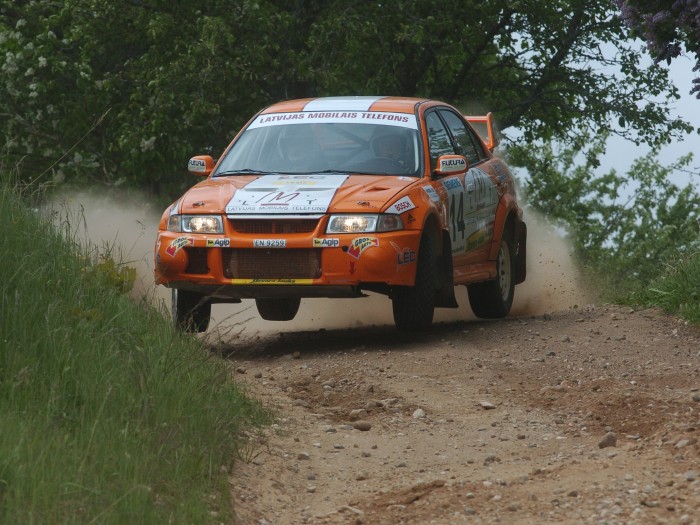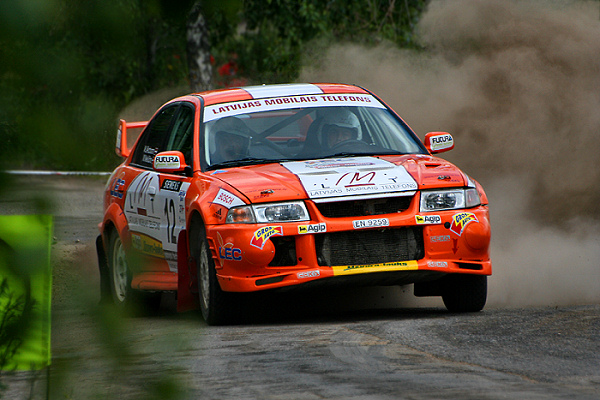 In preparation for 2006, a Mitsubishi Lancer Evolution IX was built in the Neikšāns family garage, to be driven in the Latvian championship by Māris Neikšāns / Māris Jēkabsons. Meanwhile, Andis Neikšāns / Edgars Utāns raced a Renault Clio. Both crews were fighting for top positions in their classes, and LMT Rally Team won the team championship.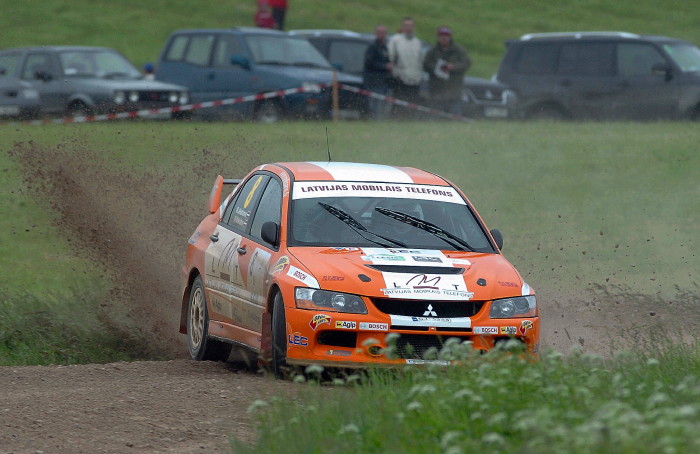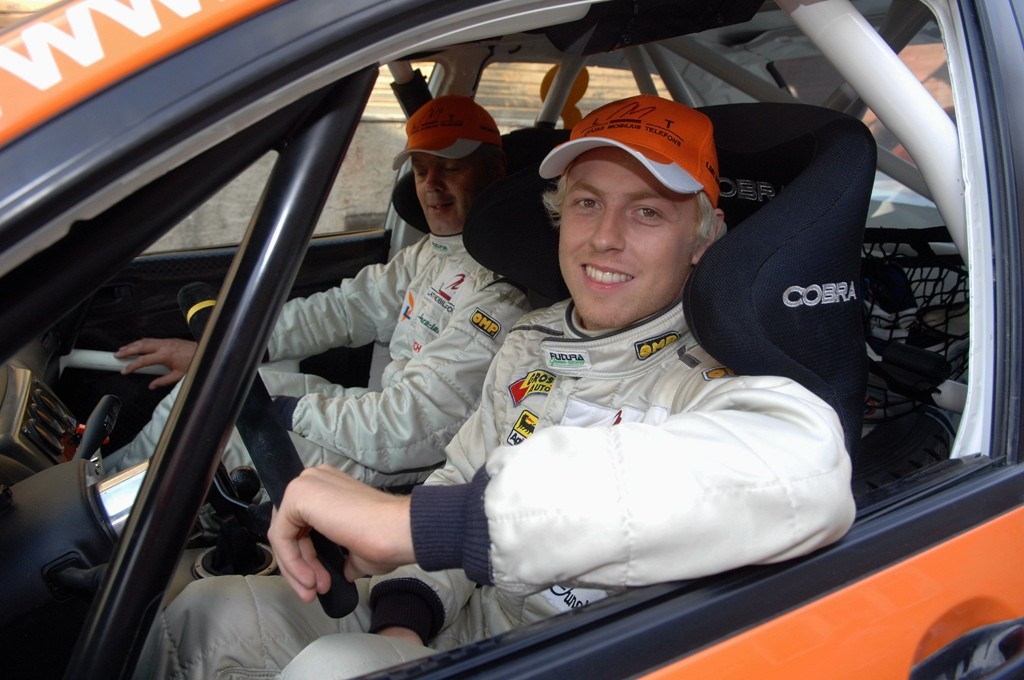 In 2007, two new Mitsubishi Lancer Evolution IX rally cars were built by the Neiksans team. Māris won two rallies, while Andis finished second in the Latvian championship. The most important event of the year was the WRC event in Finland, where Māris finished third in N4 class and twentieth overall. At the time, it was the best ever result for a Latvian driver in a world championship event.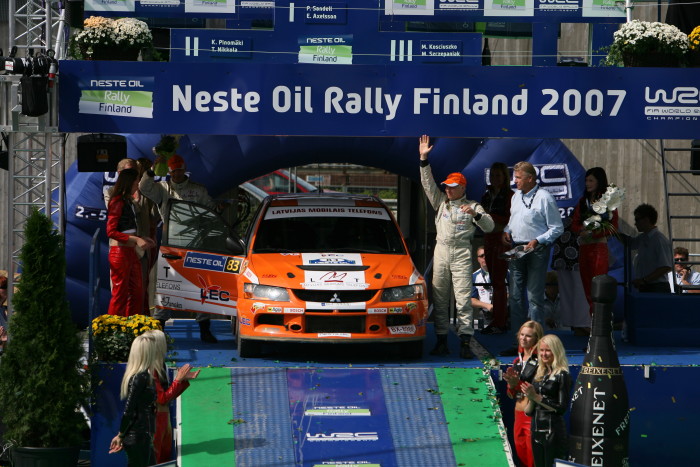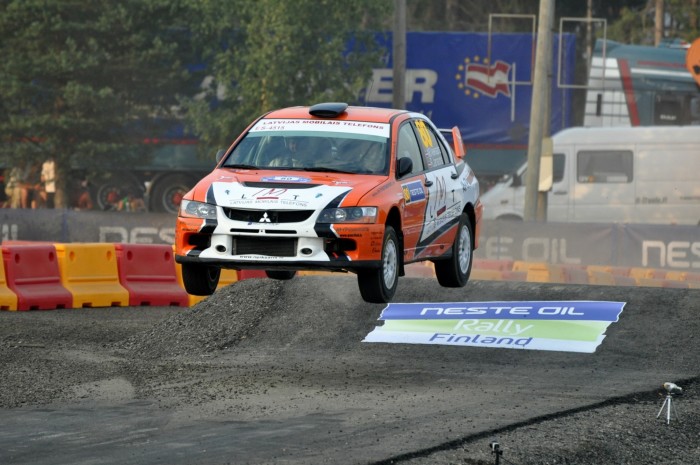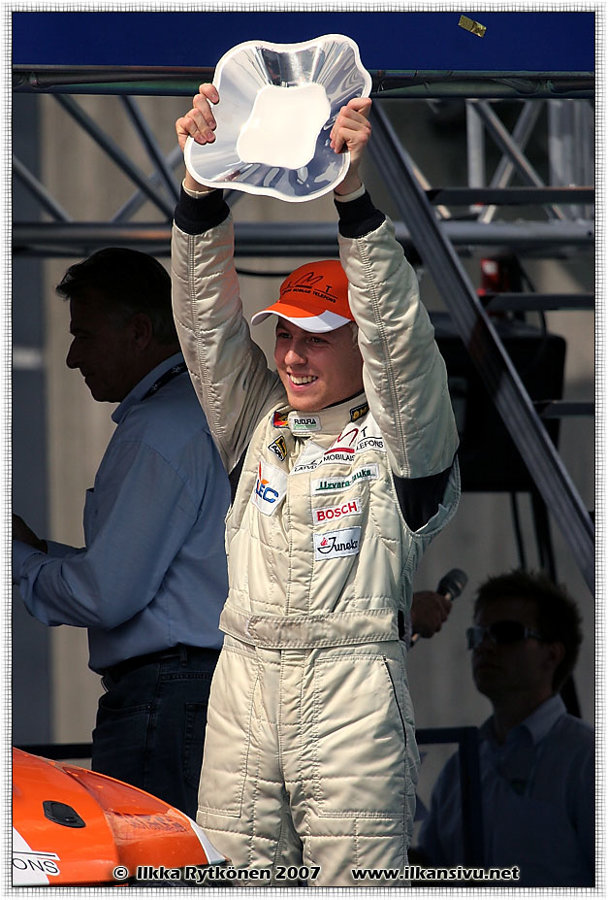 With customer orders coming in, Neikšāns team built six new Mitsubishi Lancer Evolution IX cars in 2007 and 2008, with crews of those fighting for top positions in both Latvian and international events.

In 2008, Māris was co-driven by Gundars Kreilis, and became the FIA North European Zone (NEZ) champion in N4 class.
In 2008 and 2009, the Neikšāns team gained new experience, servicing the crew of Andris Feldmanis / Krists Feldmanis, who took part in the Dakar rally raid at the wheel of an OSCar.
At the beginning of 2009, Neikšāns team built the first Mitsubishi Lancer Evolution X rally car in Latvia, which was driven by two time L13 class Latvian champion Raimonds Strokšs.
The biggest challenge of 2009 – LMT Rally Team took part in all the FIA World Rally Championship events in PWRC class!
In 2010 and 2011, LMT Rally Team convincingly won the Latvian Rally Championship.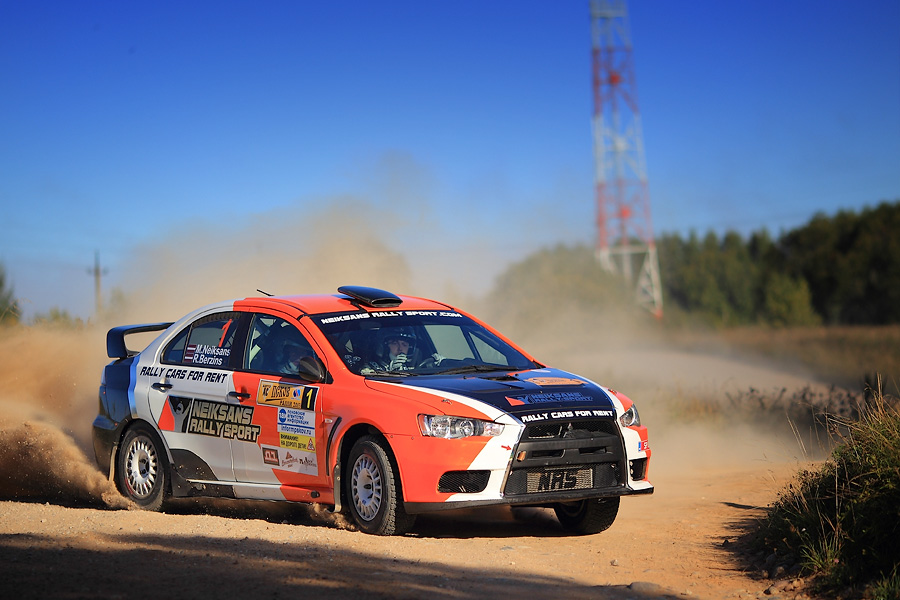 Concluding his racing career in 2012, Māris Neikšāns had become an eight-time Latvian champion, and chose to move into driver coaching, to pass on his knowledge to others! The team name was changed to Neiksans Rallysport, and it switched from supporting the Neikšāns' brothers racing efforts to working with customers.
Since retiring from professional racing, Māris still occasionally takes part in some rallies, rally shows and rally raid events, generally outside of Latvia.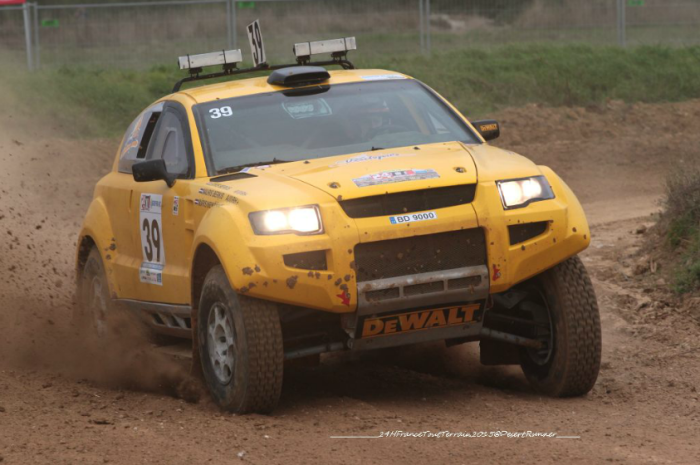 One of the most notable such events was in February of 2016, when he took part in the first round of the FIA Cross Country Rally World Cup. In the event, Māris drove a Jean-Louis Schlesser prepared T1 class prototype and came away with a slightly surprising but beautiful victory!